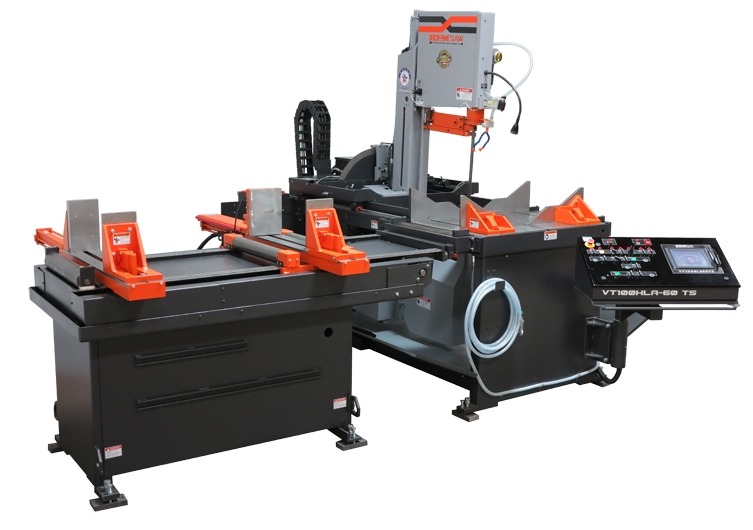 HEM Saw VT100HLA-60 CTS
A vertical, Metal-Cutting Production Band Saw
Capacity: 18″ W x 20.75″ H @ 90 degrees
18″ W x 14.25″ H @ 45 degrees (L)
18″ W x 14″ H @ 45 degrees (R)
18″ W x 9.75″ H @ 60 degrees (L)
18″ W x 6.75″ H @ 60 degrees (R)
Blade: 1.25″ x 15'6″ x .042″
Arm Cant: 4 degree *Removable
Bar-Feed: 0-48″ Stroke Hydraulic Motor
Motor: 5 HP
Hydraulics: 2 HP
Trumpf TruBend 7036
New to the family the Trumpf Trubend 7036. The ergonomic high-speed machine bends small and medium-sized parts under the best working conditions, saving us space for every production system. In addition to the high level of ergonomics and user-friendliness, due to the direct drive and the automatic angle measuring system, you achieve a high output at a very high level of quality.
CINCINNATI CL-940
The CL-900 Series Fiber Laser System offers high speed cutting on thinner materials and lower operating costs. The Human Machine Interface (HMI) is intuitive and enables operators to produce good parts. In a work environment where operators often switch from machine to machine, it is key to have a control where one can be cutting parts fast and accurately. The CL-900 control excels in this area. The CINCINNATI HMI has a touch screen display, easy to understand buttons and a full size keyboard. Using the Windows Operating System, the operator feels right at home. A web cam is available for easy monitoring of the cutting process. Rather than using cumbersome tech tables, the CL-900 uses Dynamic Power Control (DPC), which computes optimum power and the fastest possible cutting speed for any material on the fly..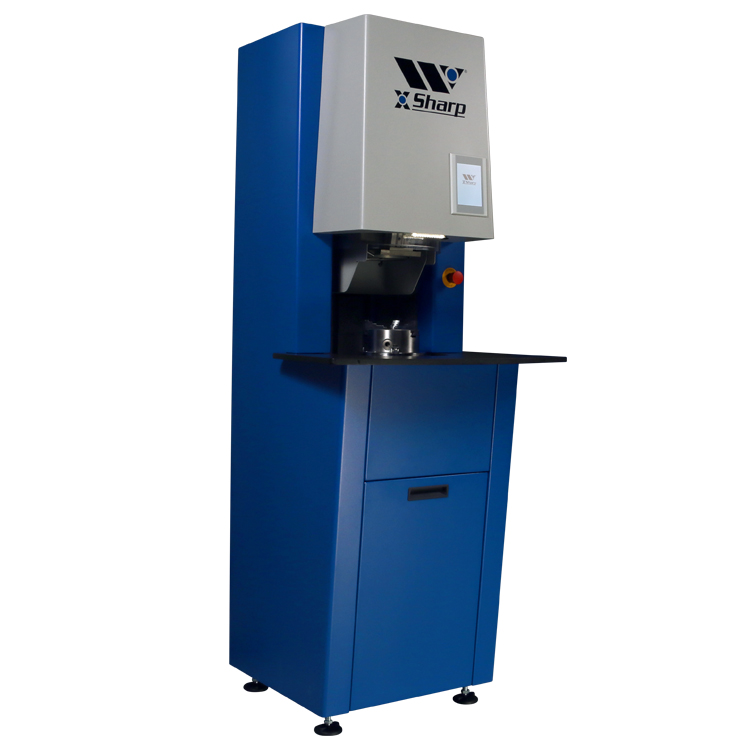 XSHARP GRINDER
The XSharp Grinder is a tool sharpener that is fast, simple and precise. Take operator time and grinding skills out of the equation with its automation process. The XSharp uses an automated height detection feature to locate the top of the tool before grinding.  Height detection is accurately done with a precision gear and ball screw. Many more features work together to ensure maximum speed and accuracy. This extends our tool life resulting in a great product for you. Need some tools sharpened? Contact us as we offer tool sharpening services.